14.12 Finnish Winner 2008 Kersti Reimann
Our kennel was respresented by: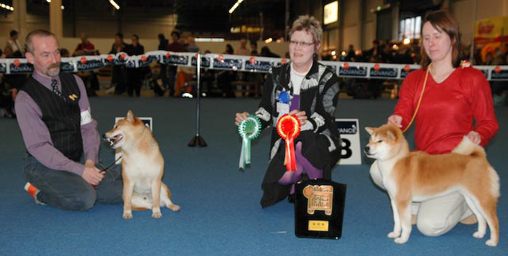 Natural Aka No Kuma - SERT, CACIB, BOS >>> FIN CH & Winner`08
33 Shibas were judged by Paula Heikkinen-Lehkonen, Finland.
Tähekiir Grey Gillian - Junior Winner 2008
36 Ameerican akitas were judged by Elina Tan-Hietalahti, Finland.
Tähekiir White Cynthia - VG2
Tähekiir White Hardy of Playhard- 2, prom prize
65 Samoyed dogs were judged by Gunnar Nymann, Denmark.
Conratulations to Närkki Marella!